Welcome
---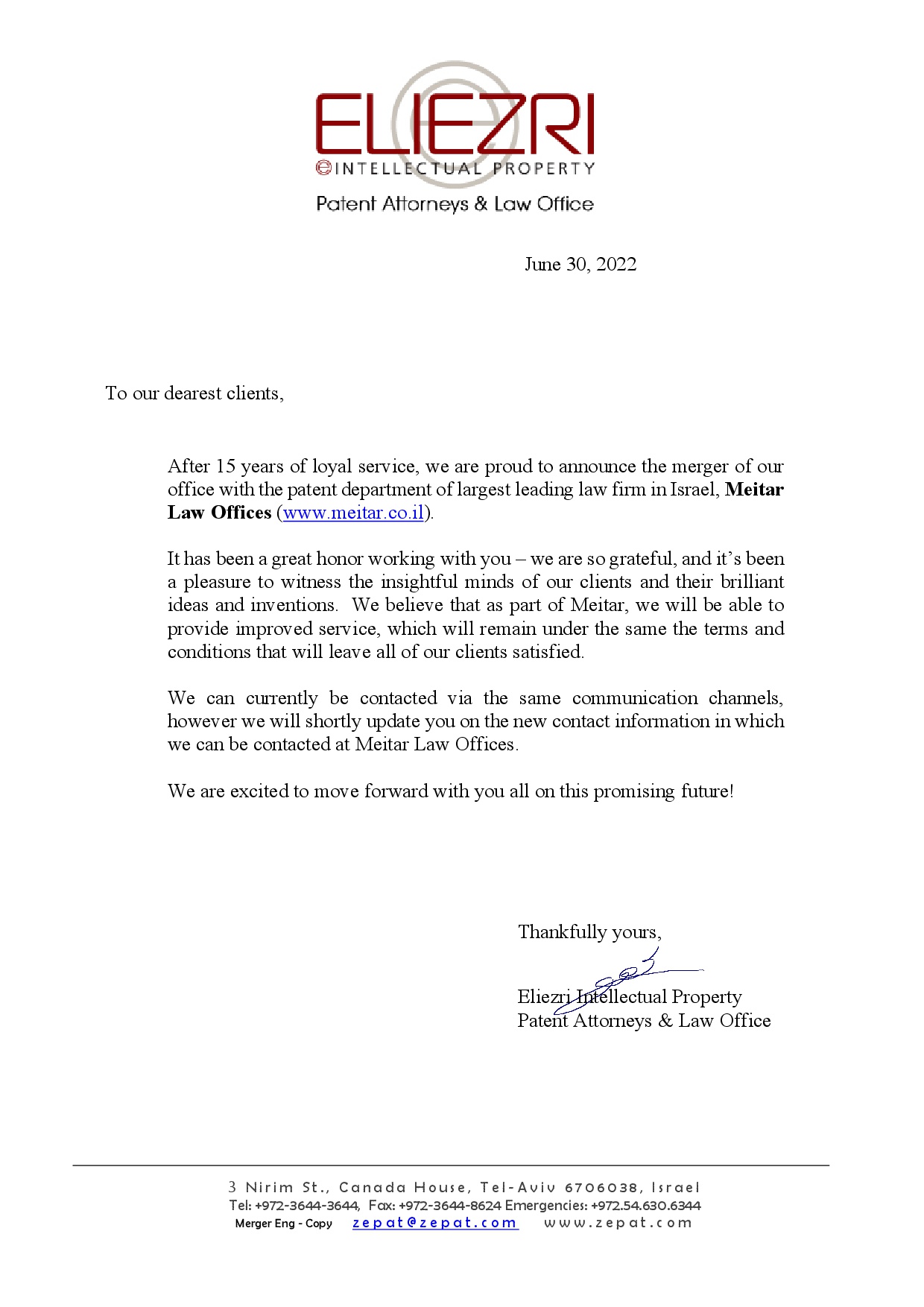 "It is not the strongest of the species that survive, but the one most responsive to change."
Surprisingly enough these words by Charles Darwin apply not only to the physical world but to the very nature of intellectual property. A competitive edge depends on the ability to understand future trends and generate new ideas.
Eliezri Intellectual Property

prides itself on being a firm fully dedicated and specializing in drafting and prosecuting your patents to protect your intellectual property to the maximum. Our partners and associates represent over two decades clarification of experience in securing patents, conducting campaigns that weaken your competitor's patent portfolio throughout the world and in Israel.
Our patent attorneys and intellectual property lawyers are in the business of providing a strong strategy and correct measures to assist you in dealing with the activities of your competitors.
How do we do this? Why are we so good at it? We vigilantly monitor global patent activity and assist our clients in confining threats to their freedom of operation. We draft patent applications that position our client's portfolio to ensure its legal advantage.